Jump to Recipe
I had a meeting this morning that took me past Jurassic Park – aka Maple Leaf Square – and by 11am fans were already lining up for what will be an amazing day in Toronto sports history. Tonight our beloved Raptors will be playing in the NBA finals for the first time ever!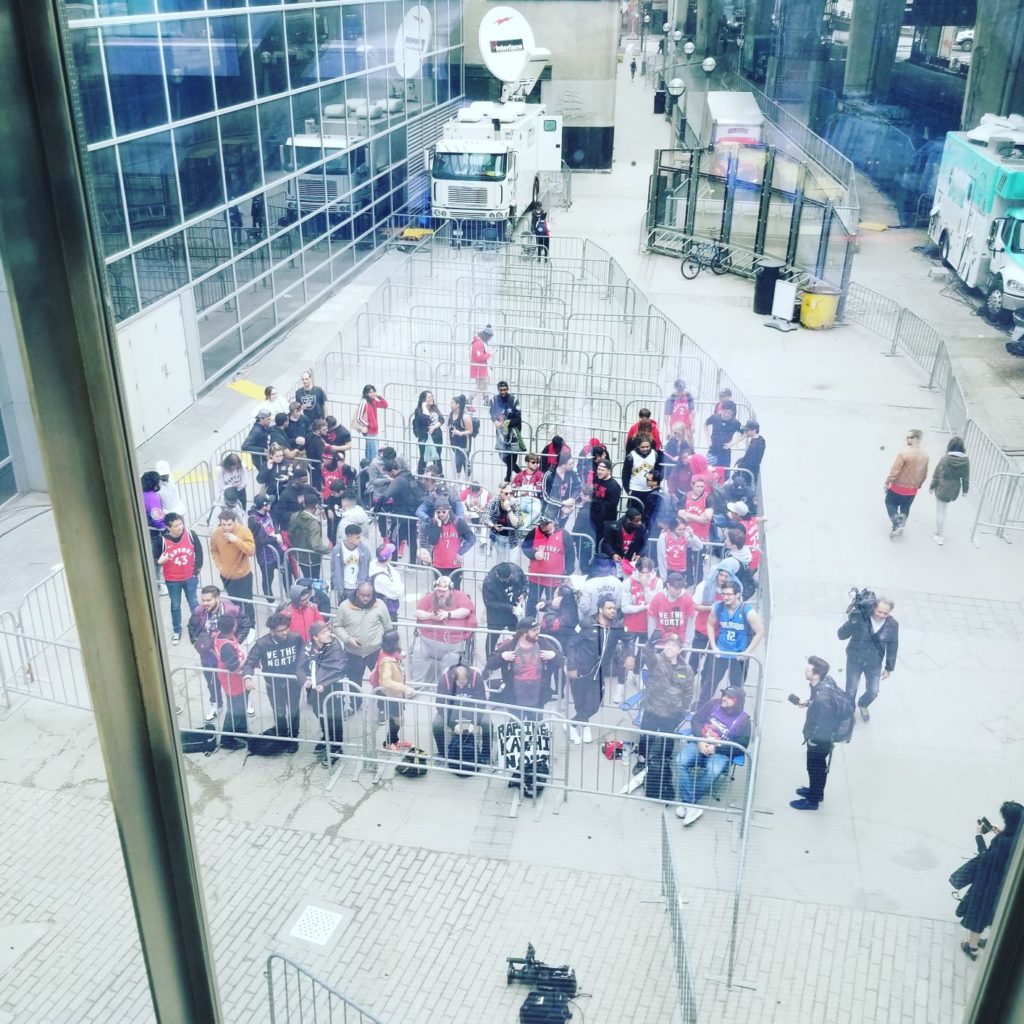 The excitement throughout the city is evident. Everywhere I go, Raptors pride is being shown. From the endless catwalk of Raptors clothing to random cries of "Let's Go Raptors", there's no mistaking that we are a proud city, full of heart and spirit. Even Uber has replaced their cars with the Raptors basketball logo in their app.
While there are some lucky few who get the honor of seeing the game in person, most of us will be watching with friends and family at a local establishment or in the comfort of our own home. For those of you looking to prepare some awesome game-time snacks, I give to you my famous guacamole (referred to by my niece as guaca-holy! because, holy moly it's so good!) and the most creamy, luscious, next-level hummus you will ever eat.
The hummus can be made ahead of time – it only gets better as the flavours mellow out with each other. For the guacamole, fresh is best! Guacamole tends to oxidize and turn a unappetizing grey color unless you cover the top of the guacamole mixture with a piece of saran wrap in a plastic container with lid. So just make fresh Guac!
My Raptor snacks are perfect for sharing and feeding a large crowd and go great with a beer, or a refreshing cold glass of white wine (what I'll be drinking!) They are also fabulous as an afternoon snack up at the cottage after a day of water activities! These snacks do what I love best about food – bring people together. Which is what our Raptors are doing for our city – bringing us together to show our Toronto pride!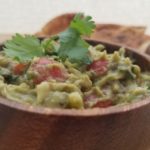 Game-Time Guacamole
This Guacamole recipe is always a big hit anytime I make it. Creamy, garlicky, smoky and fresh, it's great for sharing with family and friends.
Ingredients
2

large, ripe avacados

You can tell avacados are ripe when you squeeze them and they give slightly.

3/4

cup

cherry tomatoes, quartered

1/3

cup

diced red onion

1-2

cloves of garlic, minced

1/4

cilantro, chopped

1/2

tsp

celery salt

1/2

tsp

ground cumin

1/4

tsp

ground coriander

1/4

tsp

hot sauce

You can use any hot sauce you prefer and adjust according to hot much heat you can take. I use Cholula Original Hot Sauce

1/4

tsp

salt

1/4

tsp

pepper

juice of one or two limes

Adjust depending on how tangy you like your guacamole.
Instructions
Half your avacado, remove the seed and discard. Scoop out guacamole flesh and put into a medium bowl.

To the avacado add cherry tomatoes, red onion, garlic, cilantro, celery salt, ground cumin, ground coriander, hot sauce, salt and pepper.

Mash everything together using a potato masher or a fork until it reaches your desired consistency. I prefer a guacamole that is creamy but still has a few chuncks of avacado. But make it how you want!

Add the juice of one lime, mix and then taste. If you prefer a bit more zing, add a bit more lime juice.

Chill for 15 minutes but ensure you put a piece of plastic wrap up against the guacamole to prevent a skin from forming and discoloration.

Serve with tortilla chips or pita chips.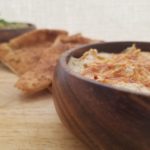 Game-Changer Hummus Recipe
This hummus recipe is the best I've ever had and way better than storebought. By using a few simple techniques, you end up with a creamy, but light and fluffy hummus and you don't even have to peel the chickpeas! Game-changer!
Ingredients
1

15 oz

can of chickpeas, rinsed and drained

1/2

tsp

baking soda

1/4

cup

fresh lemon juice (about one lemon)

1

clove garlic

1/2

tsp

salt

1/2

cup

tahini

2-4

tbsp

ice-cold water

1

tsp

ground cumin

1

tbsp

olive oil

paprika to garnish
Instructions
Place the chickpeas in a medium saucepan and add the baking soda. Cover the chickpeas by several inches of water, then bring the mixture to a boil over high heat. Continue boiling, reducing heat if necessary to prevent overflow, for about 20 minutes, or until the chickpeas look bloated, their skins are falling off, and they're quite soft. Drain the chickpeas in a strainer and run cool water over them for about 30 seconds. Set aside

Meanwhile, in a food processor, combine the lemon juice, garlic and salt. Process until the garlic is very finely chopped, then let the mixture rest for about 10 minutes so the garlic flavor mellows out.

Add the tahini to the food processor and blend until the mixture is thick and creamy, stopping to scrape down any tahini stuck to the sides and bottom of the processor.

While running the food processor, drizzle in 2 tablespoons ice water. Scrape down the food processor, and blend until the mixture is smooth, pale and creamy.

Add the cumin and the drained chickpeas to the food processor. While blending, drizzle in the olive oil. Blend until the mixture is super smooth about 2 minutes, scraping down the sides of the processor. If not creamy enough, add more ice water and blend.

Taste, and adjust as necessary—you may want to add more salt or lemon.

Scrape the hummus into a serving bowl or platter, and garnish with paprika. Serve with tortilla chips or pita chips. Leftover hummus keeps well in the refrigerator, covered, for up to 1 week.